About RiverLand Federal Credit Union
Members Matter to Us!
We've built our Credit Union on the belief that financial services can be provided economically, without sacrificing service or quality and that every member is significant. In 1978, that's the mindset that motivated a handful of New Orleans Public Service, Inc. (NOPSI) employees to pool their resources and charter our Credit Union with the State of Louisiana.
Through the years, as our sponsor company grew and merged with other utility entities, its employee base expanded. Our Board of Directors strategically aligned our Credit Union to follow the company, now Entergy, and serve all employees systemwide.
In 1990, we changed our name to RiverLand Credit Union to better reflect the wide range of members we serve. In 2014, our membership voted to convert to a federal charter and we became RiverLand Federal Credit Union.
Through it all, we have not lost sight of the reason for our existence, our members. Our commitment to our members today is the same as it was when we were first chartered; every member is important and we strive to provide unparalleled member service in all of the financial services we provide, at the lowest cost possible because to us, Members Matter!
Our Mission:
This financial cooperative exists for its members; to provide financial and transaction services with a high level of credibility, quality, and efficiency.
Business Continuity Plan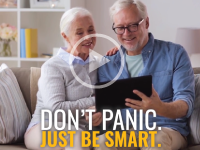 RiverLand Federal Credit Union has a detailed Business Continuity Plan in place and is prepared to provide uninterrupted services to members in the event of a disaster, or pandemic occurrence. Data processing systems, office operations, internet-based services, and telephone communications are all covered by detailed contingency plans if we are unable to conduct business as usual for either short-term, or long-term, periods.
Should a disaster or pandemic occur, we will communicate any special instructions through our website and on our phone messaging system. Please continue to monitor our website for the most current, up-to-date information or contact us through our published phone numbers.
Rest assured we are committed to continue to serve your financial needs regardless of any unexpected situations that may occur.
TEMPORARY OFFICE CLOSURE: Our Woodlands Office is temporarily closed due to the Parkwood II building closure to mitigate the spread of the Coronavirus. Currently, all other
RiverLand Offices
are open (
check for hours
)
. Please continue to monitor our website for updates.
RiverLand's Coronavirus Preparations
As your member-focused credit union, we understand the concern and uncertainty you may be experiencing regarding the Coronavirus and its impact. It is important that you know we have taken precautionary measures to assure that your financial services and account access will continue without interruption. We are monitoring the evolving situation and our Management Team is positioned to quickly address potential developments, so we may continue providing you with the unparalleled member service you are accustomed to.
While we plan to keep all our offices open their regular business hours, we are limited to the accessibility of the buildings where we are located. We strongly recommend you enroll in the following electronic services to provide continuous access to your RiverLand accounts while limiting your public exposure during this time of uncertainty:
Online Banking and the RiverLand Mobile App give you 24/7/365 access to your accounts, enabling you to check your balance, view transactions, make payments, transfer funds, find nearby ATMs, and more.

Flash Deposit is available via our mobile app, so you can deposit checks using your Smartphone and avoid going into a public space.

Account-2-Account Transfers is a free service that allows you to electronically transfer funds between financial institutions avoiding unnecessary wire fees or personal contact.

Cash convenience is available free at more than 80,000 ATMs nationwide. You can search for nearby locations on our website, via our mobile app, or by calling 888.748.3266. It's recommended that you sanitize your hands after using any ATM.

eStatements assure the timely and secure electronic delivery of your account statements while avoiding contact with delivered mail.

eAlerts help reduce account fraud by notifying you when transactions occur on your account enabling you to respond quickly.

If we reach out to you, we will never request any confidential information such as your account or card numbers, password, or personal identification number (PIN). Do not provide any confidential account information in response to a phone call, text, or email you receive. Be aware! Fraudsters are using this pandemic as an opportunity to commit new scams.
We want you to know, we are committed to serving your financial needs regardless of any situations that may occur, and we understand the impact of this pandemic may create financial difficulties. We encourage members affected to contact us to discuss solutions.

Please continue to monitor our website for the latest information and periodic updates. If you have questions regarding your RiverLand account(s), during regular business hours you may call one of our offices or contact us via Live Chat using the button on our home page.
Go to main navigation