Online & Mobile Banking Help
Looking for help with online banking, you've come to the right place!
How-To Guides Frequently Asked Questions Troubleshooting
For a full list of easy-to-follow instructions, head over to our How-To Guides.
Got a quick question? We may have the answer in our Frequently Asked Questions.
Getting an error message? Learn about common causes in Troubleshooting.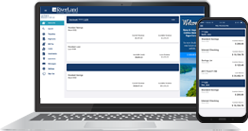 Couldn't find what you were looking for? Contact Us
Go to main navigation