About RiverLand Federal Credit Union
Members Matter to Us!
We've built our Credit Union on the belief that financial services can be provided economically, without sacrificing service or quality and that every member is significant. In 1978, that's the mindset that motivated a handful of New Orleans Public Service, Inc. (NOPSI) employees to pool their resources and charter our Credit Union with the State of Louisiana.
Through the years, as our sponsor company grew and merged with other utility entities, its employee base expanded. Our Board of Directors strategically aligned our Credit Union to follow the company, now Entergy, and serve all employees systemwide.
In 1990, we changed our name to RiverLand Credit Union to better reflect the wide range of members we serve. In 2014, our membership voted to convert to a federal charter and we became RiverLand Federal Credit Union.
Through it all, we have not lost sight of the reason for our existence, our members. Our commitment to our members today is the same as it was when we were first chartered; every member is important and we strive to provide unparalleled member service in all of the financial services we provide, at the lowest cost possible because to us, Members Matter!
Our Mission:
This financial cooperative exists for its members; to provide financial and transaction services with a high level of credibility, quality, and efficiency.
Membership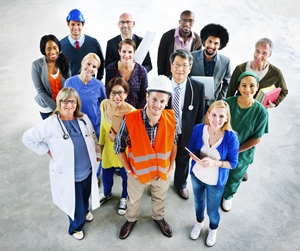 At RiverLand, you're not just another customer, you're a member and part-owner of a financial institution that has built its reputation on providing its members with unparalleled member service. If you want to bank with people who care about you, and help you save money on your financial services, join RiverLand Federal Credit Union today!
How to Become a Member
Becoming a member is easy! Just complete our membership application.
Lifetime Membership
Once you join RiverLand and establish your membership, you may remain an active member for your lifetime even if your membership eligibility should change.
There are Two Ways to Become a Member:
Employment - Membership eligibility may be based on your employment if you are employed by, are a contract employee of, or are a retiree of, one of our employer groups listed below.

Family - Family members of a current RiverLand member may join. The following family members are eligible for membership: spouse, child, grandchild, great-grandchild, stepchild, parent, grandparent, great-grandparent, stepparent, sibling, stepsibling, adoptive relationship, and household member.
Go to main navigation